Customize a necklace with the country you love.
Maybe it's Haiti...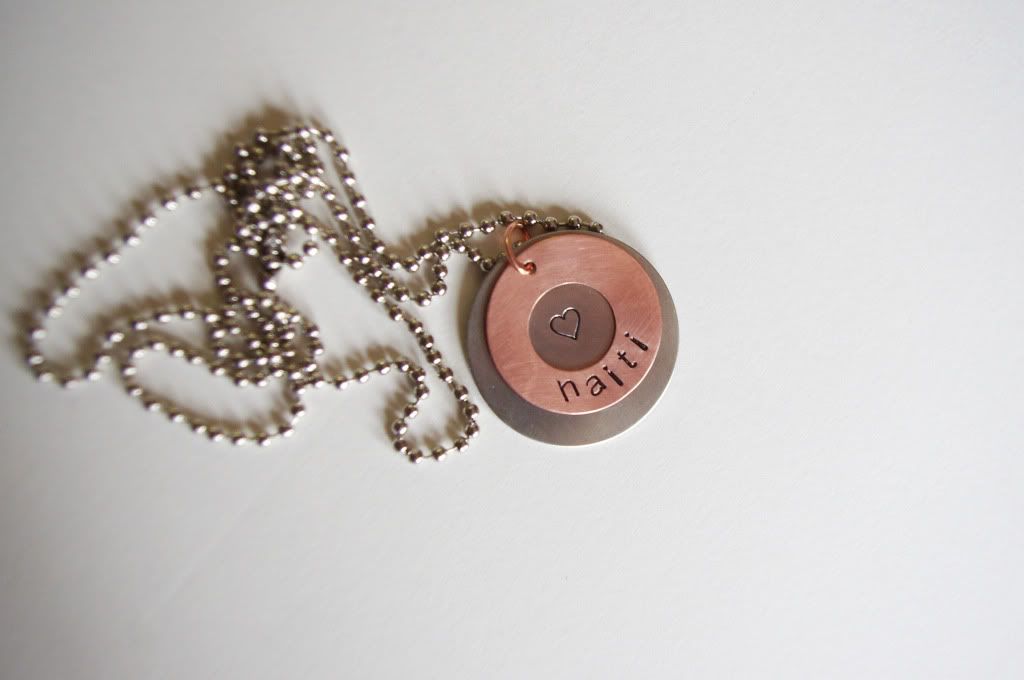 Or Ukraine...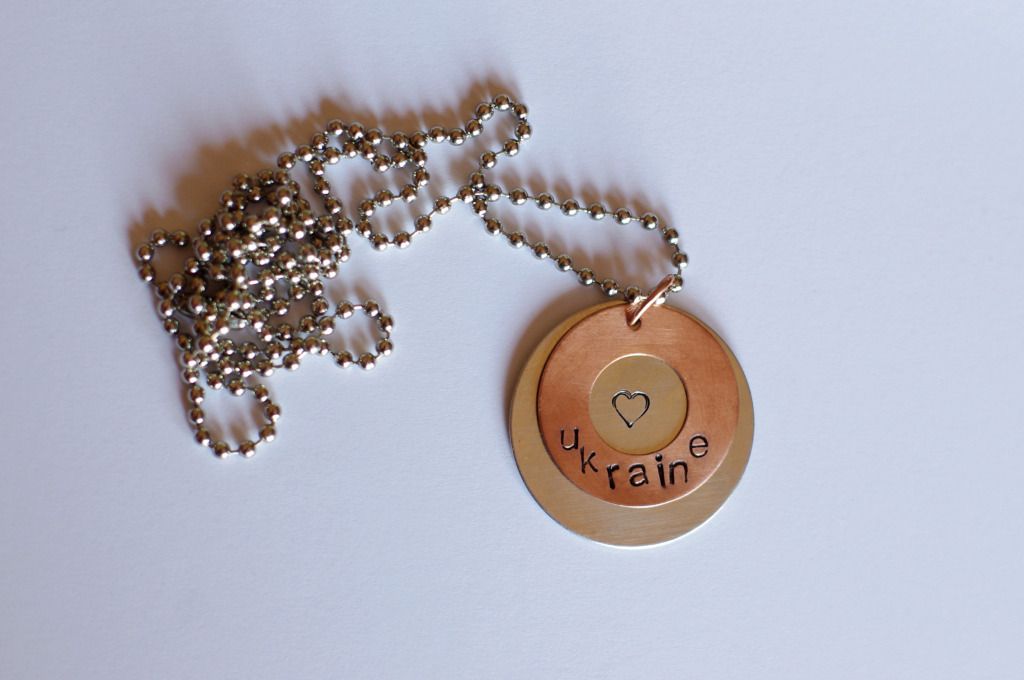 Or Uganda...
Or any other country that you have a special connection too.
1 1/4" nickle silver pendant with a heart stamped in the middle and a 1" copper washer with your chosen country stamped around the edge. The pendant is than hung on a 24" nickle plated ball chain.
You also have the option to add a 2nd copper washer under the first one with a name of your special someone stamped along the edge for an extra $2.
Buy now for $20.00 [+$3.50 shipping].